Saint John Weekly Meeting Details
Mondays & Wednesdays
7:30-8:30 PM in the Portico
Meetings run from September 20th to November 10th
Eucharistic Adoration will be offered in the church before every meeting from 6:45-7:20 PM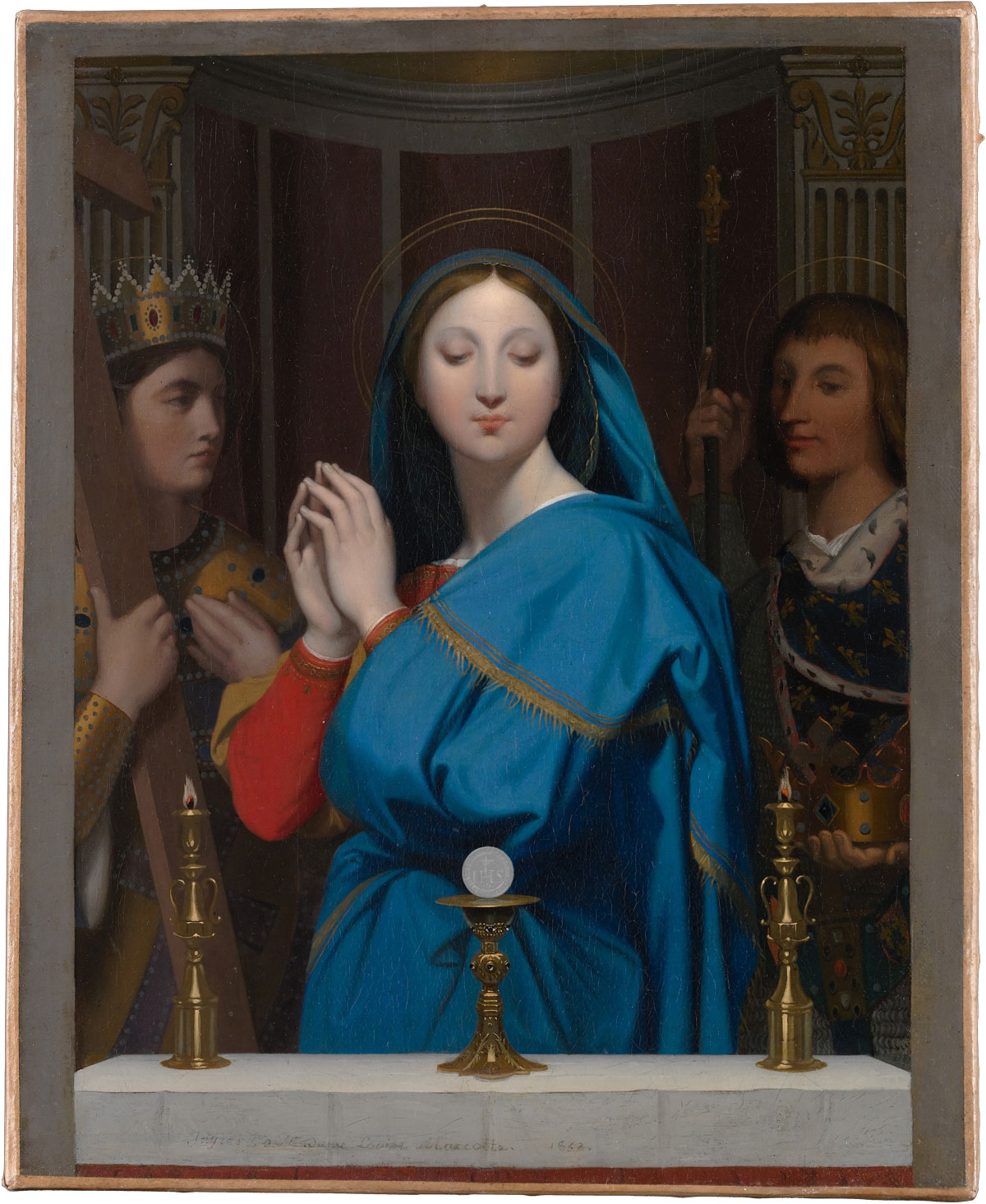 In the Gospel of John you hear the timeless question, "How can this man give us his flesh to eat?"
Real Presence Renewal is a spiritual exercise that proposes an answer to this question by laying out a clear path you can follow across 8 weeks and beyond. This path consists of daily prayer, weekly spiritual reading, weekly spiritual challenges, small group fellowship, and most importantly, more frequent encounters with Jesus in Holy Communion and Eucharistic Adoration. Real Presence Renewal is a powerful tool designed to strengthen, renew, and reignite your faith in the mystery of the Holy Eucharist. It was created for every Catholic, from the teenager to the retiree, from the recent convert to priests and those with advanced degrees in theology.
Perpetual Adoration Sign Up
Saint John Parish offers perpetual Eucharistic Adoration in the Parish Center Chapel. Jesus is exposed in the Monstrance for us to adore, praise, love, and be close to. He is here. He never left. And He waits for us in the Monstrance, longing to pour out grace upon grace and to heal us.
When Eucharistic Adoration is offered around the clock, Jesus must not be left alone. Currently, there are a number of hours that have no one scheduled to adore our Lord in the Blessed Sacrament. Please consider committing to a weekly Holy Hour to ensure Jesus is accompanied at all times. Available hours and sign ups can be found at the following link.